How to Make Your Engagement Photos Feel Like You!
Wedding Planning is a crazy busy time. You have color schemes to pick out, venues to visit, floral arrangements to gush over, the list goes on. On top of that, most couples will also get an engagement photoshoot done in celebration of this exciting (and a little bit hectic) part of their lives together that they're now venturing down. However, more often than not, couples can be so swept up in the excitement of it all that they end up with engagement photos that feel flat, or lifeless, or cookie-cutter. Ouch. There's nothing worse than being uniquely and beautifully the two of you -- unique in how you love, the moments you share, the way you click -- and not being able to see it shine through in your photographs. That is why, today, we are stopping that cycle.
No more cringing every time you see the cheesy pose the photographer asked you to do!
No more feeling a little let down because you don't see your personalities in the photos!
Today, we are going to go over the steps to take to ensure that you shine through in every photo that is taken, hands down.
1. Pre-Planning Your Engagement Photos


Okay guys, go ahead and pull up Pinterest! Go back to that board of cute couples photos that
you started pinning back when you were in high school, laugh at how awkward some of them were, and really dig. I want you to really sit through and think, "Okay, what is it about this image that I like? Do I enjoy the natural posing? Does it feel timeless? Is there a theme to these images?" That is where we start.
Once you've gotten your initial deep-dive over, you can now sit down and brainstorm what it is that you want in your own photos! Do you enjoy more detail shots? Do you like the images that are crisp and clean and perfectly framed? Or maybe you are more interested in the messy, blurry, "I can feel the laughter in this" image. These are the starting points.
2. Deciding What to Wear to Your Engagement Session


Picking out which sort of outfit to wear in your engagement photos can seem like a really taxing task, but I really promise you, it doesn't have to be! In short, wear what you already love! I am a woman who wears her Birkenstocks year round. (I am talking walking through snow, bundled up in my warmest coat, with some Smart Wool socks and a pair of Birkenstocks on my feet. Sue me!)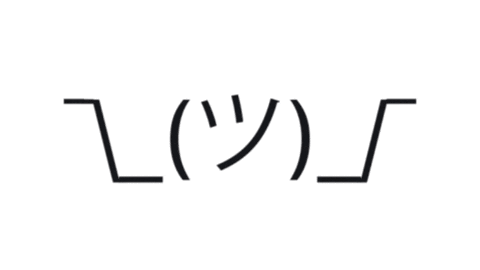 But, for this very reason, I would NEVER show up to my engagement photos wearing five in tall stilettos. First of all, I would probably break my ankle even trying to get them on; but mostly I just wouldn't be comfortable!
So put down that dress that you think you are supposed to wear during engagement sessions, close out of all of those online shopping tabs you have open trying to find the perfect outfit, and open up your closet doors. Wear what you love!
Next, there are not many worse things for your engagement photos than feeling uncomfortable. If the things you're wearing are too new, too stiff, or ill-fitting, you might not feel like yourself. These photos are supposed to be of you! So don't overthink it all, don't feel obligated to wear anything you wouldn't feel comfortable in, and (when all else fails) ask your photographer what they think.
I've written an entire "What to Wear" guide for my clients, and today I want to share it with you guys! This doesn't have to be difficult, but if it is, check out my guide here! (https://indd.adobe.com/view/b48081f5-2cc0-4f41-89c7-9d4ae41f6639)
3. Picking Out the Perfect Photo Location


Okay, so chances are that if you are reading this, then you probably live in the Black Hills, right? But guess what? You don't have to get your engagement photos taken in the Badlands (I know, blasphemy)! You don't have to have your images taken up in Spearfish Canyon! If these locations are something you absolutely love, then please don't let me stop you, but you DO have other options, too.
I want you to sit for a second and think about what it is that you and your fiance absolutely love doing together. Do you dance together in your kitchen every night? If so, maybe you might want to opt for an in-home session. Do you love going rock climbing together? Guess what? You have the ability to include that in your engagement session! The options for where you go and what you do- they're limitless! So brainstorm, decide what scenery makes the two of you most comfortable. Relive your first date. Take your favorite hike. Go somewhere that is special for the two of you.
4. Choosing Your Engagement Photographer


Okay, so circling back around to the pre-planning, what was it that you were looking for in your photos? Were you interested in the warm, nature colors? Were you attracted to the bright whites? What was that feeling that you had about the photos that really spoke to you? This is what we want to look for in our search for your photographer! Whether you're hiring them just for your engagement photos, or if you're choosing them to photograph your entire wedding, keep in mind what it is that you are looking for.
As much as I'd love to think that everyone is going to absolutely fall head over heels in love with the photos that I take (shameless self-plug, I'll take it!), I know that isn't the case. Honestly, that's the beauty in it. There are so many different photographers with so many different styles, that you don't have to give up those things that are special to you just because you found a photographer and they don't shoot that way. Keep searching! Go on Instagram and search the crap out of your local hashtags. Ask your friends whose photos make you gaga who the heck took their images! Prioritize who it is that you want to work with. You're only a fiance for so long. Your wedding day is only so long. The images that you get, though? Those suckers can last you a lifetime.
So go ahead, pull up Google, ask around, do what you need to to find the photographer that will serve you in every way that you're hoping for. Our job is to tell YOUR story.


5. Just Have Fun!


At the end of the day, this entire session is to celebrate what an exciting time of life you are in. You have promised your forever to your best friend! You have time to stress out about all of the details, the flavor of your cake, and whether or not to wear a veil- but today? Today, you get to celebrate just being in love. Each love is so incredibly different. Go to your engagement photo session and wear your favorite old band tee, run around, wiggle your butts, do you!
Also, just a really huge freaking congratulations on your engagement! I want to say on behalf of me, all of your vendors, the awesome people over at the Barn at Aspen Acres, and everyone else, that we are so excited for you as you are taking this next step! Breathe. We are all rooting for you!
If you're in the midst of it all, maybe go over and check out another blog post the Barn shared a while back all about enjoying this engagement season! Have the most fun. I really hope that I get to hear from you guys so soon, but if not? I am still so unbelievably happy for you.
Happy photographing!
Kalee
About the Author: Kalee Dalton Photography


Kalee is a Rapid City based wedding and elopement photographer focused on candid, real life moments. A sucker for all things nostalgic, she does everything she can to create timeless images with her couples that'll tell their stories for generations. From the Black Hills of South Dakota, to the forests of Yosemite, and anywhere else adventure calls her, she runs, laughs, and connects with her couples. She believes that every story has something to be shared, and for that reason, she will never stop pursuing them.
Feel free to learn more about her and inquire with her here: https://kaleedalton.com/